In the restaurant you can breathe the soul of our Executive Chef Daniel Celso and in the menu you can see his origins, his experiences between Sicily, Sardinia, Umbria and the Marches, imprints of traditions so strong and yet so opposite that the Chef has merged together and reinvented as new.
Strengthened by his experience in traditional cuisine, the chef has chosen to explore an even more refined cuisine, first working alongside Michelin starred Chefs Cristina Bowerman and then Lele Usai.
From 'Con.tro' he then experienced the concept of contemporary bistrot first-hand: a path that led him to Fiumicino, where he was finally able to create a constantly evolving menu that truly represented him. His signature in the kitchen is interpreted daily by the work of 12 chefs (under 30) and by his 2 Sous Chefs, Gianluca Cossettini and Federico Spalluto.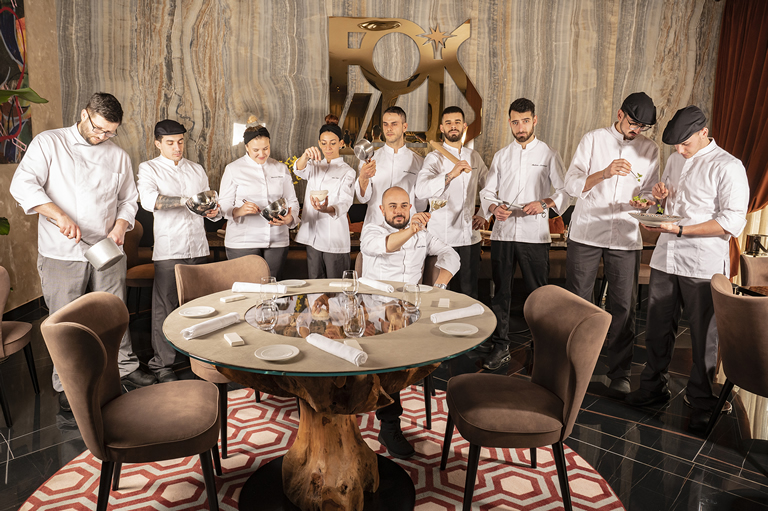 The team also makes use of a section dedicated to pastry and baking: the expert hands of Eleonora Ciletti and Alice Fiore take care of the desserts on Follis' menus. Directing the staff, with attention and dedication, is the Restaurant Manager, Mauro Di Vilio supported by the maître, Rafael Poter Da Cruz.
The American Bar is managed by Samantha Parente, accompanied by 3 barmen and barladies with many years of experience, with whom the Follis drink list was studied: 12 cocktails, 2 of which are alcohol free (0%).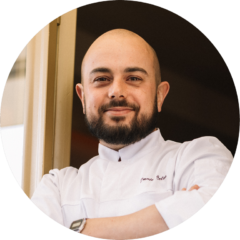 Daniel Celso
Executive Chef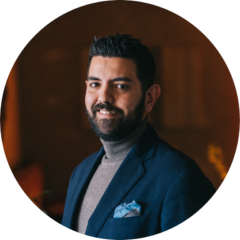 Mauro Di Vilio
Restaurant Manager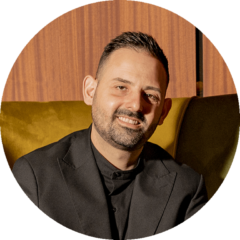 Rafael Poter Da Cruz
Maître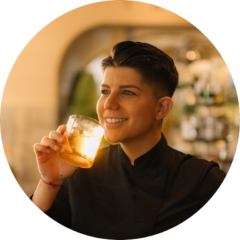 Samantha Parente
Bar Manager