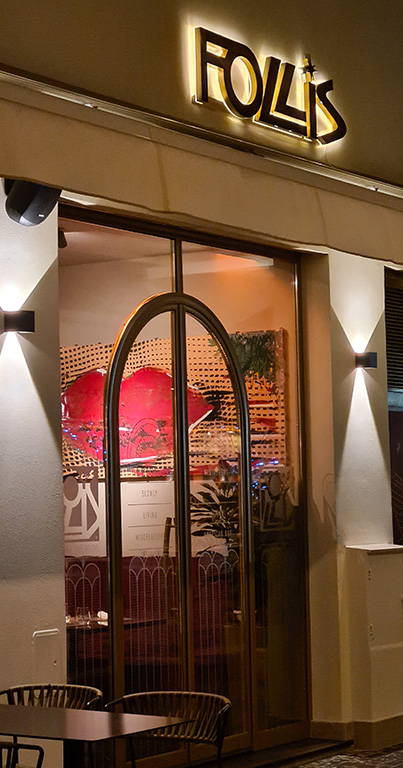 Follis is an ambitious project, born from the passion of three -dreamy but pragmatic- partners: Mattia Molica, Francesco Matteucci e Marco Tosti.
The first, Molica is young but boasts a great deal of knowledge in the sector thanks to his role as maître of one of the most iconic restaurants in Rome 'L' Antico Arco al Gianicolo', a restaurant that has made gourmet cuisine his characteristic trait.
Francesco and Marco are the creators of Con.tro Contemporary Bistrot, a successful case in northern Rome, and have decided to bring their expertise to the Follis project,in addition to the executive chef, Daniel Celso.
In 2019, the three catering professionals decide that it is time to create a concept that can do even more justice to great cooking and great drinking.
Thus was born Follis, a spark of taste that encompasses the love of the three partners for high quality dining experiences.